PT40-4D SUGARCANE MACHINE TOP ENTRY
👉This model is designed with 4 diamond-shaped rollers, high-qualified stainless steel to guarantee food safety for users.
👉 PT40-4D top entry creates much more froth than that of 3-roller model which improves sugarcane juice's smell and taste.
👉 PT40-4D sugarcane machine top entry is mini model which can save shipping cost and less occupying space.
🍁 Details of PT40-4D sugarcane machine:
👉 Power: 110V/220V – 240V
👉 Dimensions: 55*42*61cm (L*W*H)
👉 Packaging dimensions: 62*55*61cm (L*W*H)
👉 Weight: 95kg
👉 Roller: 4 rollers, diameter 70*L145(mm)
👉 Material: 201 stainless steel
👉 Motor: 750W made in Taiwan
👉 Speed: 50 – 60 rpm
👉 Emergency button: yes
👉 Entry: front
👉 Made in: Tan Phat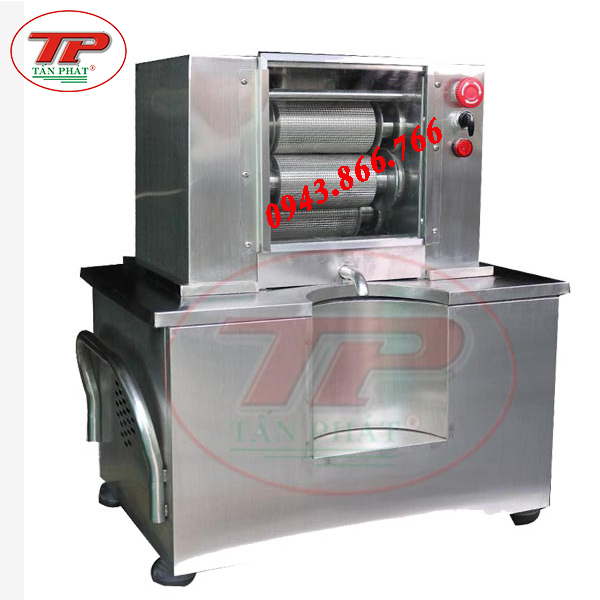 🍁 ADVANTAGES of PT40-4D sugarcane extractor:
👉 Suitable for medium business scale located near supermarket, school, commercial center.
👉 Bagasses 98% dry with only one pressing.
👉 Safe to operate, convenient to move, easy to clean.
👉 Closed process protects users from danger during the operation.
👉 High speed and powerful motor.
👉 Able to press small and big size.
🍁 USAGE of this model PT40-4D sugarcane machine:
👉Plug in the switch (using suitable power source depending on different machines), put a container under the tap.
👉Turn the machine on (black button), rotate to the left or right to upward or backward.
👉Cut saw sugarcane into peak-shape, put the peak into the hole (it can be mixed with pineapple, lemon to make it better).
👉Turn the PT40-4D machine off after the operation.
👉In case of getting stuck, we should wait until it stops completely and rotate the button to the left. Do not force the machine to work when it overloads that makes it easy to be broken down.
❌CAUTION: Emergency button should be used immediately in emergency cases (top red button) and the power will be absolutely cut out soon.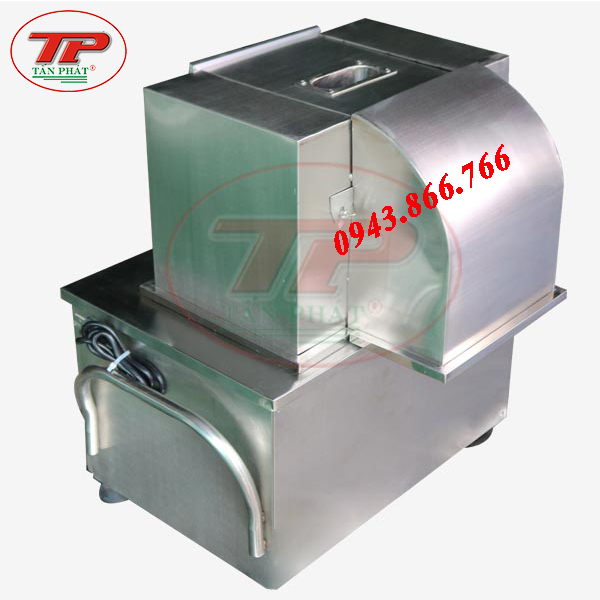 🍁 CLEAN-UP of PT40-4D sugarcane machine:
👉 Remember to turn the switch off before cleaning it up.
👉 Take the glass pane out and spray water into rollers, use brush to scrub rollers. After that, pour a litte hot water into rollers to eliminate virus.
👉 Take the tray and filter net out to clean up and dry them by towel.
👉 Use a wet towel to clean up the body.
👉Clean the machine up at least twice a day to make sure sugarcane juice not to exist in rollers.
❌Note: Do not disassembly any parts which is not mentioned above when the machine is cleaned.
💥 Contact for us at :
☎ Phone : +84 943 866 766 (zalo, viber, whatsapp)
🏤 Email : canemachinetanphat@gmail.com
🏤 Website : https://www.sugarcanemachine.vn
Youtube : https://www.youtube.com/user/SuperQuangtan/videos…
Facebook : www.facebook.com/sugarcanejuicermachineTanPhat/
sugarcane machine in usa in thailand
sugarcane juicer machinein in CANADA in AUSTRALIA
sugsugar cane juicer machine in COMBODIA in RWANDA
sugar cane juicer machine price in Ghana in Malaysia
juicer extractor machine in LAOS in Nigeria in PHILIPPINES
Sugarcane Industrial Juicer Machine in Denmark in INDIA
Juice Extractor in PAKISTAN in Bangladesh

Industrial Sugarcane Juicer in Egypt in Tanzania
Sugarcane Extracting in Uganda in Myanmar
sugarcane juicer machine High quality stainless in France in Fiji
High quality motor mini surge cane juice extractor in Japan in U.K
sugarcane juicer machine factory in KENYA in HAITI in China
sugarcane_machine stainless steel in Switzerland in DUBAI in Spain
Stainless steel electric sugar cane juicer machine in Brunei in Cameroon in Singapore
industrial sugarcane mill machine for store use in Cameroon in Taiwan in Panama
Sugarcane mini machine in New Zealand in Mexico in Oman