FACTORY PRICE F1-YZ-5 ROLLERS- SUGARCANE MACHINE EXTRACT TOP TABLE
' New- generation machine super foaming '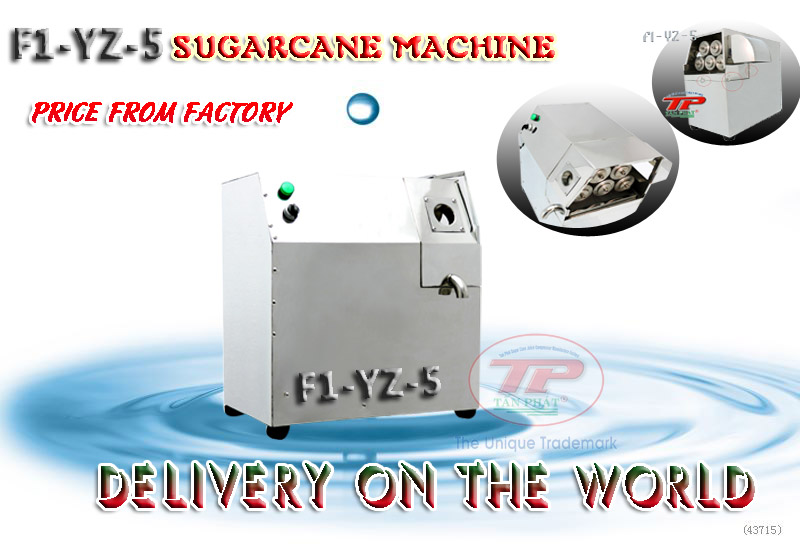 ✔️ NEW - MODERN - CONVENIENT - REASONABLE price is the requires which Tan Phat towards at all products.

✔️ F1-YZ-5 Rollers- Sugarcane Juicer Machine Extract Top Table is the latest crushing machine enhanced with superior quality injection, speed fast, powerful back-foaming, super delicious and pure.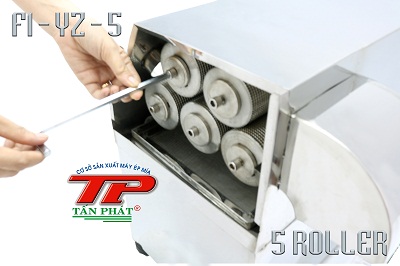 Images of F1YZ-5 Rollers- Sugarcane Extract Top Table

✔️ Around the machine is made of stainless steel.
✔️ Rollers on the juicer machine is made of 304 stainless steel, all parts of its head have been added anti-rust treatment, this is to ensure our sugarcane juicer with world hygiene license.
✔️ Design: sugarcane juicer machine designed attractively, compact design, easy to operate, move and clean.
✔️ We choose speed reducer gearbox and anti-shake device. This can reduce the noise a lot.
✔️ Standard parts: All components used to build the machine are of standard quality and thus reduces the risk of malfunction or operational hazards.
🍁🍁🍁 Advantages of the F1-YZ-5 Roller- sugarcane juicer machine Extract Top Table is based on the assembly structure:
✔️Sugarcane juice extracting 99% maximum only one time
✔️Speed FAST machine operation.
✔️STRONG operating capacity, ultra fast .
✔️Machine with beautiful and convenient design.
✔️Reversing switch with ease.
✔️Offer to purchase sugar cane juice machine at Tan Phat:


❌❌❌Promotion: Buying sugarcane machine at Tan Phat, you will get "2 sugarcane peelers "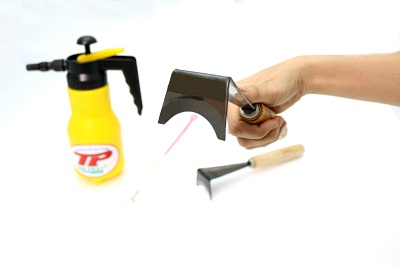 Images of 2 sugarcane peelers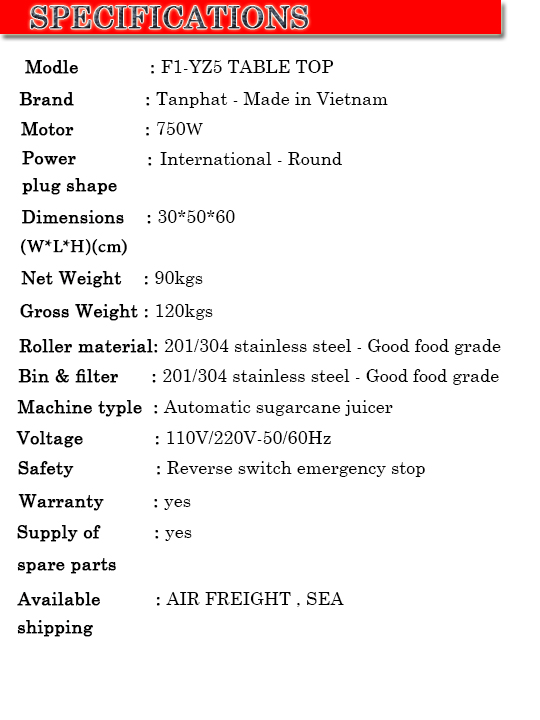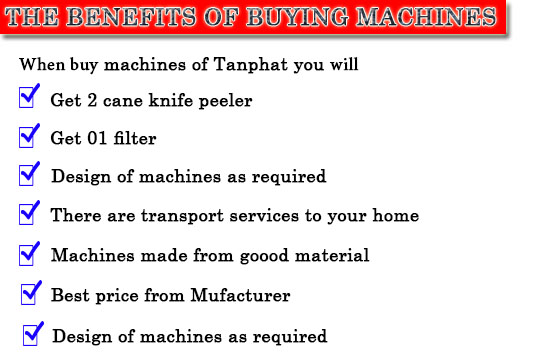 💥 Contact for us at:
☎ Phone: +84 943 866 766 (zalo, viber, whatsapp)
🏤 Email: canemachinetanphat@gmail.com
🏤 Website: https://www.sugarcanemachine.vn
Youtube: https://www.youtube.com/user/SuperQuangtan/videos…
Facebook: www.facebook.com/sugarcanejuicermachineTanPhat/

sugarcane machine in usa in thailand

sugarcane juicer machinein in CANADA in AUSTRALIA

sugsugar cane juicer machine in COMBODIA in RWANDA

sugar cane juicer machine price in Ghana in Malaysia

juicer extractor machine in LAOS in Nigeria in PHILIPPINES

Sugarcane Industrial Juicer Machine in Denmark in INDIA

Juice Extractor in PAKISTAN in Bangladesh

Industrial Sugarcane Juicer in Egypt in Tanzania

Sugarcane Extracting in Uganda in Myanmar

sugarcane juicer machine High quality stainless in France in Fiji

High quality motor mini surge cane juice extractor in Japan in U.K

sugarcane juicer machine factory in KENYA in HAITI in China

sugarcane_machine stainless steel in Switzerland in DUBAI in Spain

Stainless steel electric sugar cane juicer machine in Brunei in Cameroon in Singapore

industrial sugarcane mill machine for store use in Cameroon in Taiwan in Panama

Sugarcane mini machine in New Zealand in Mexico in Oman

sugarcane juicer machine in USA in Malawi in Jamaica in Korea