ETON D1 HANDMADE CUP SEALING
🍁 Eton cup machine is a large electronic company in Taiwan. Most of products made by Eton are sustainable and popular including cup sealing model. Handmade cup sealing is able to press cups with various size from 360ml to 700ml và the maximum height of cup is up to 180cm.
🍁 Eton D1 handmade cup sealing is a model of cup sealing which is suitable for beverage business such as shake, popcorn, coffee, milk tea, etc.
🍁 Eton D1 cup sealing made of powder coating metal is leek, sustainable, simple to use with several steps.
🍁 Eton D1 handmade cup sealing is able to press cups which is sticky and proper. The machine automatically turns redlight mode into the greenlight when it is not used because of temperature-adjusting technology. The machine automatically stops to decrease heat and take a rest. However, The machine will heat itself up again when the motor's temperature is too low, which helps user save the electric energy consumption during the operation.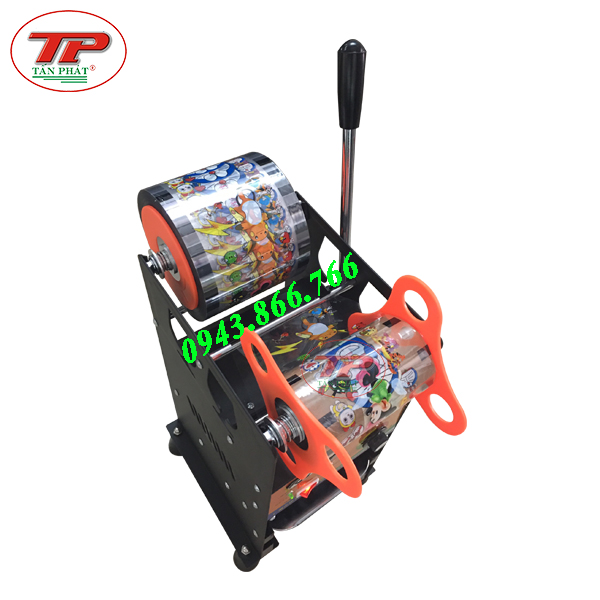 🍁 Details of SX700 cup sealing:
👉 Model: ETON D1
👉 Power: 220V/50Hz
👉 Dimensions: 29x28x51cm
👉 Motor: 300W
👉 Weight: 10.5 kilograms
👉 Capacity: 300 – 400 units/hour
👉 Cup size: 380ml, 450ml, 500ml and 700ml
👉 Cup material: Polypropylen plastic (PP plastic)
💥 Contact for us at :
☎ Phone : +84 943 866 766 (zalo, viber, whatsapp)
🏤 Email : canemachinetanphat@gmail.com
🏤 Website : https://www.sugarcanemachine.vn
Youtube : https://www.youtube.com/user/SuperQuangtan/videos…
Facebook : www.facebook.com/sugarcanejuicermachineTanPhat/
handmade cup sealing in usa in thailand

handmade cup sealing in CANADA in AUSTRALIA

handmade cup sealing in COMBODIA in RWANDA

handmade cup sealing price in Ghana in Malaysia

handmade cup sealing in LAOS in Nigeria in PHILIPPINES

handmade cup sealing in Denmark in INDIA

handmade cup sealing in PAKISTAN in Bangladesh

handmade cup sealing in Egypt in Tanzania

handmade cup sealing in Uganda in Myanmar

handmade cup sealing High quality stainless in France in Fiji

handmade cup sealing in Japan in U.K

handmade cup sealing factory in KENYA in HAITI in China

handmade cup sealing stainless steel in Switzerland in DUBAI in Spain

handmade cup sealing machine in Brunei in Cameroon in Singapore

handmade cup sealing machine for store use in Cameroon in Taiwan in Panama

handmade cup sealing in New Zealand in Mexico in Oman

handmade cup sealing in USA in Malawi in Jamaica in Korea